Society AGM & Conference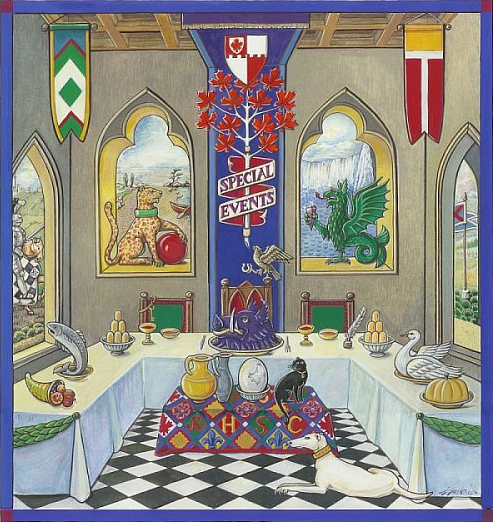 The Royal Heraldry Society of Canada, is pleased to announce the 51st AGM & Conference in Vancouver, BC, from Friday, May 5, until Sunday, May 7, 2017.
The venue for the various board meetings, lunches, AGM, reception and Beley Lecture will be the The Pinnacle Hotel at the Pier, 138 Victory Ship Way, North Vancouver, BC. This is a chic, waterfront conference 4.5 Star hotel, adjacent to Lonsdale Quay Market. It is located on the north side of Burrard Inlet with stunning views of downtown Vancouver. More details will be made available over the next while. As there is a wide range of hotels in the vicinity of the event venues, participants will be free to choose where to stay. So mark your calendars and start your planning.
For further information or questions on the AGM: Carl Larsen, Treasurer & Editor of the Vancouver Branch, with for the most current details or questions.
---
Ilona Jurkiewicz, painter and heraldic artist with the Canadian Heraldic Authority in Ottawa since 1994. In 2000 she and her family moved to Mississauga, near Toronto, where her husband accepted a new position. Ilona concentrated her attention on heraldry again taking part in discussions and publishing articles in the Heraldry in Canada and also taking a more active role in the activities of the Royal Heraldry Society of Canada. For two years (2007 – 2009) she served as president of the Toronto Branch, RHSC, producing a number of successful branch events, most notably the Exhibit of Armorial Bookplates by Gordon Macpherson at the Kelly Library and Archives, St. Michael's College, and publishing the exhibit catalogue.