---
Financial Donation: Method #1 - Online
You may donate additional funds directly to the Society's Fund in any amount directly into a secured online service provided by canadahelps.org, a non-profit charitable corporation service which will allow you to donate directly to the Society, and the system will issue an official tax receipt via email immediately after concluding the transaction.
Please click on the canadahelps.org icon below to begin that transaction.
Financial Donation: Method #2 - By Cheque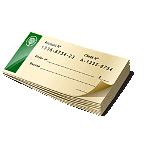 If your prefered method is by cheque, please make the cheque out to "Royal Heraldry Society of Canada" for the amount of your generous donation, and mail the cheque to:
Royal Heraldry Society of Canada
The Treasurer
P.O. Box 8128, Terminal T
Ottawa, ON K1G 3H9
Canada
---
Books Donation

It is the desire of the Society to one day, build a comprehensive collection of heraldry material and to directly administer the material, permitting physical access to this material by Society's members at a future centralized location, possibly in Ottawa. Duplicate material would be distributed to the Branches of the Society to allow the Branch to setup a local library allowing for local physical access by Branch members.
Instructions on donating books to the Society will be forthcoming, however, you may inform the Society's secretary of your wish to donate books. We would be grateful for your donations and will handle the donations on a case-by-case scenario. Click .


---
Heraldic Artifacts and/or Material Donation
The Society plans for the future, a display of heraldry related materials such as stamps, coins, heraldic paintings, plaques accessible to not only the members of the Society, but to the public as well. The display of this material will further the Society's mission of the preservation, promotion and practice of Canadian heraldry.
Instructions on donating heraldic artifacts and material to the Society will be forthcoming, however, you may inform the Society's secretary of your desire to donate heraldic artifacts and/or materials. We would be grateful for your donations and will handle the donations on a case-by-case scenario. Click